The HighPi Pro Case for Raspberry Pi
The HighPi case sets the standard for ease of use and versatility in Raspberry Pi cases.
Installing or removing the Raspberry Pi board is astonishingly quick, simple, and secure; all without tools or assembly. One snap action locks the Pi board into the case; the second secures the lid, rattle free. Remove the Pi board with one-finger-releases for each. Genius!
Customers assembling large volumes of Pi boards in cases love how much time and effort this case saves them.
The HighPi Pro case can be mounted to a VESA monitor or wall-mounted using the optional VESA Mounting Plate. When using the mounting plate the case can be mounted in any orientation including upside-down.
Industry-leading Ease of Use
Rapid tool-free assembly and disassembly accelerate your production, saving significant time and money.
Large Internal Volume for HATs, Break-out Boards and Heat Sinks.
Fits the most HATs and accessories of any Pi case. Stack up to 30.5mm from the Pi board!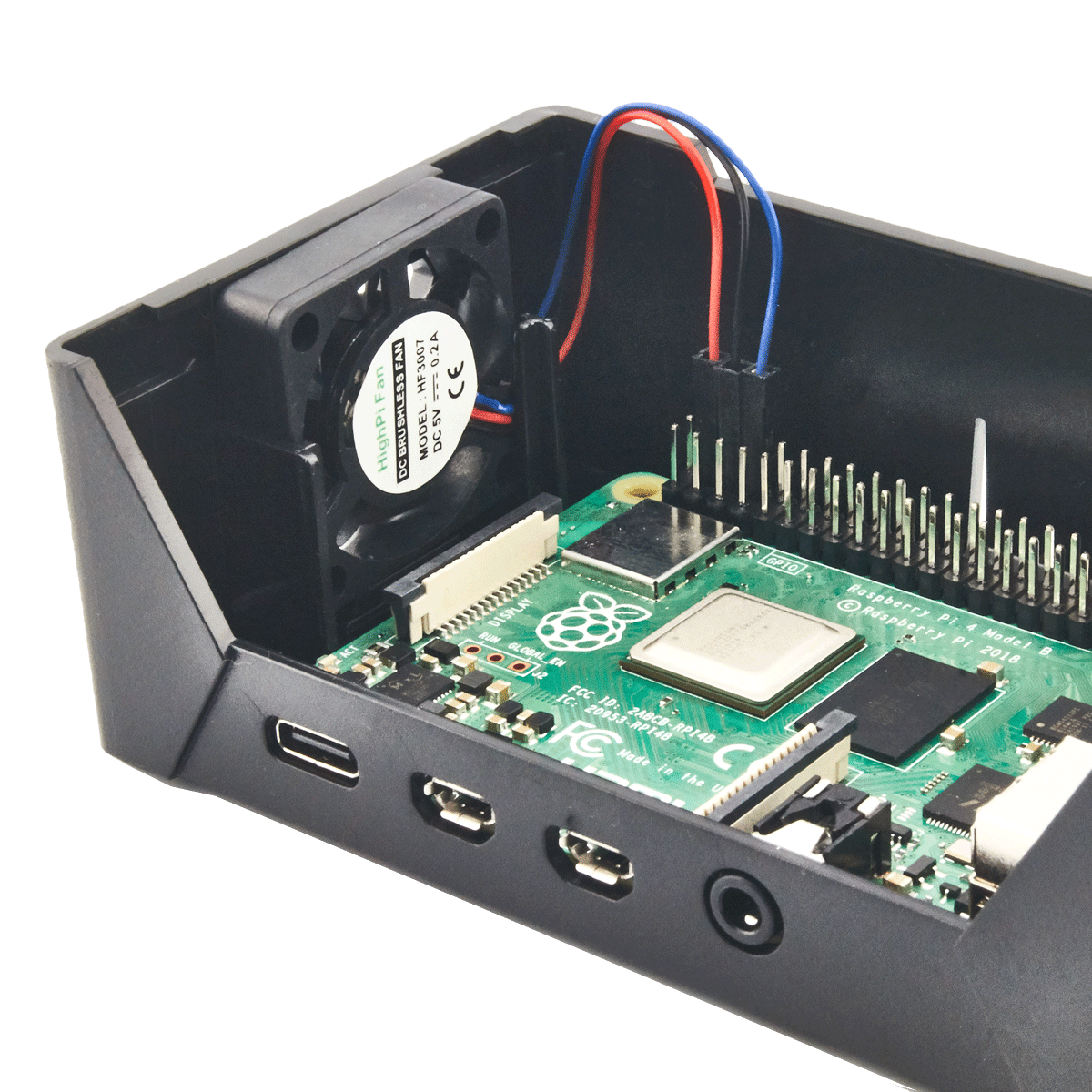 Self-adhesive Rubber Feet Included.
The case stays where you put it, resisting pulls from the cables.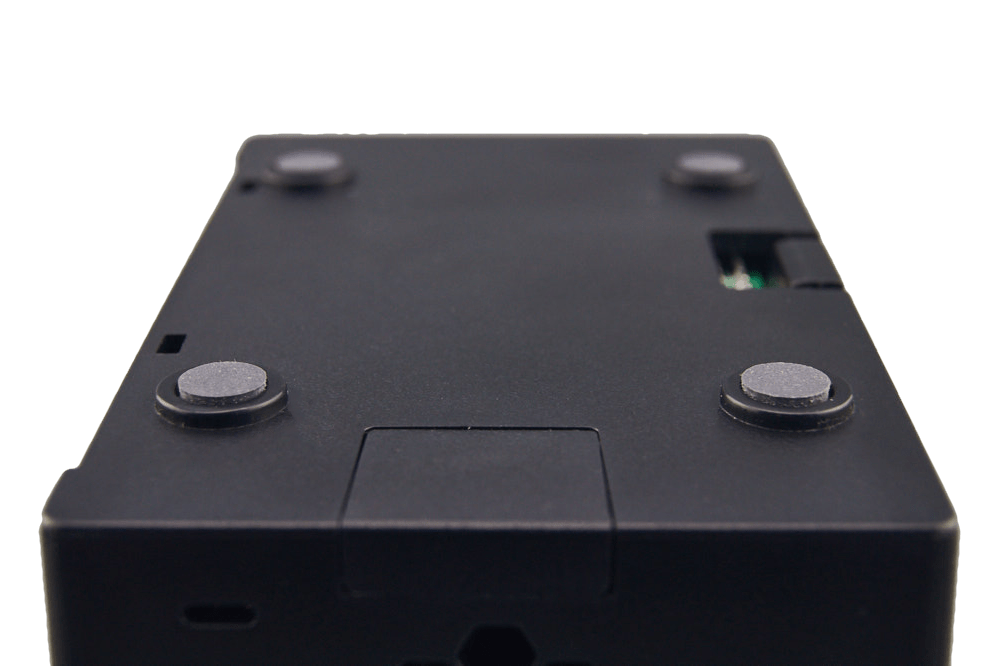 Multiple Lid Options and Universal Lid Cutout to Fit Most HATs
Never worry about how you'll protect you next project.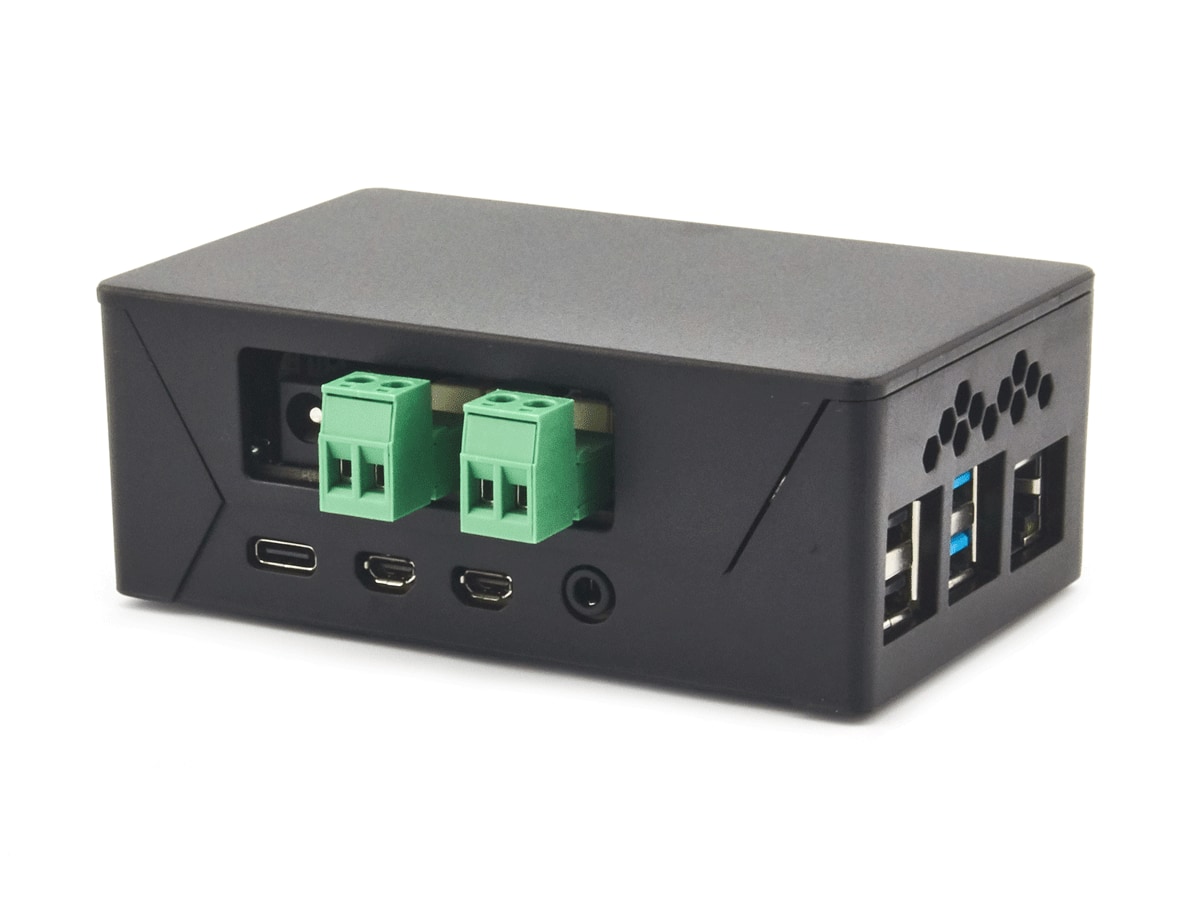 IQaudio
A tailored lid fits the DAC+ and DAC Pro, while the Universal lid is an excellent match for the DigiAMP+.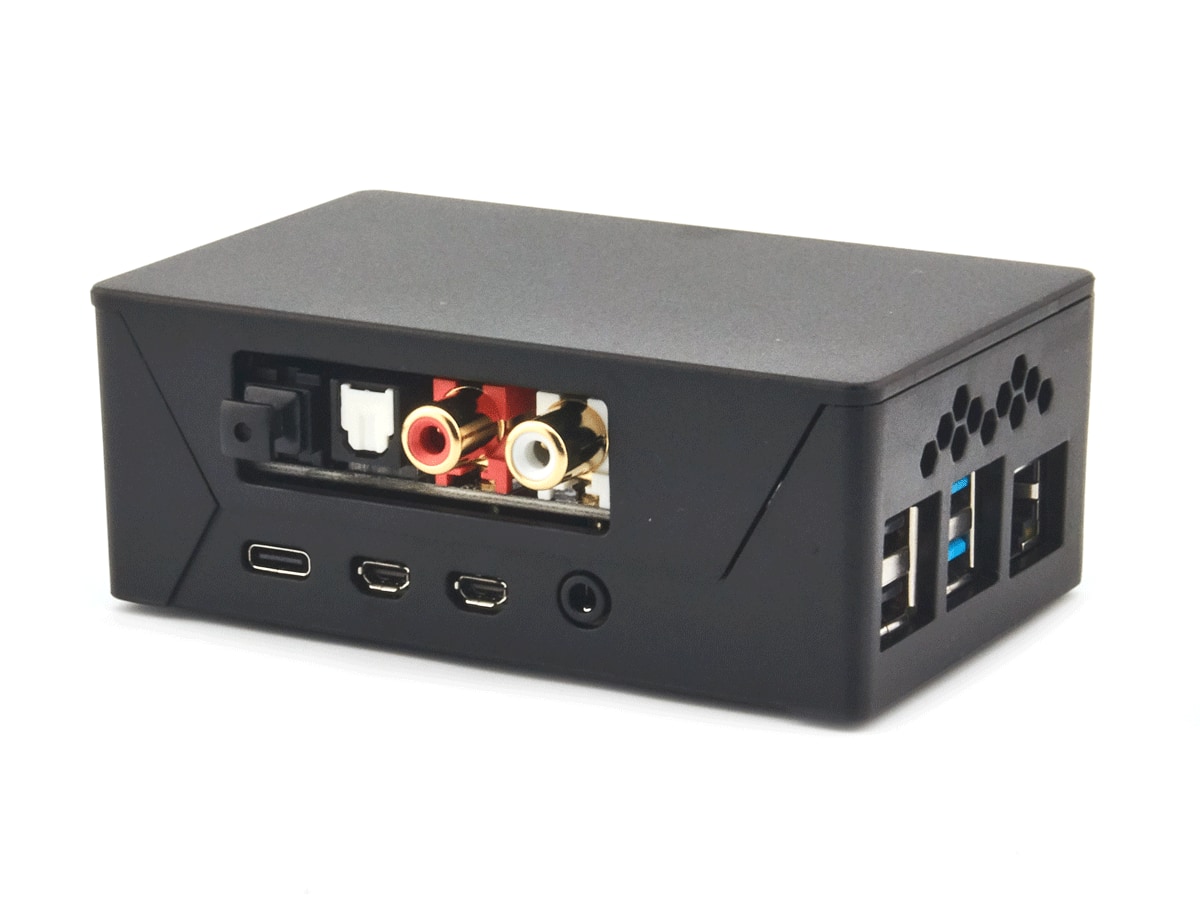 HiFiBerry Hats
This case perfectly accommodates almost all HiFiBerry audio HATs. There is generous clearance around the RCA connectors for bulky, high-end cables.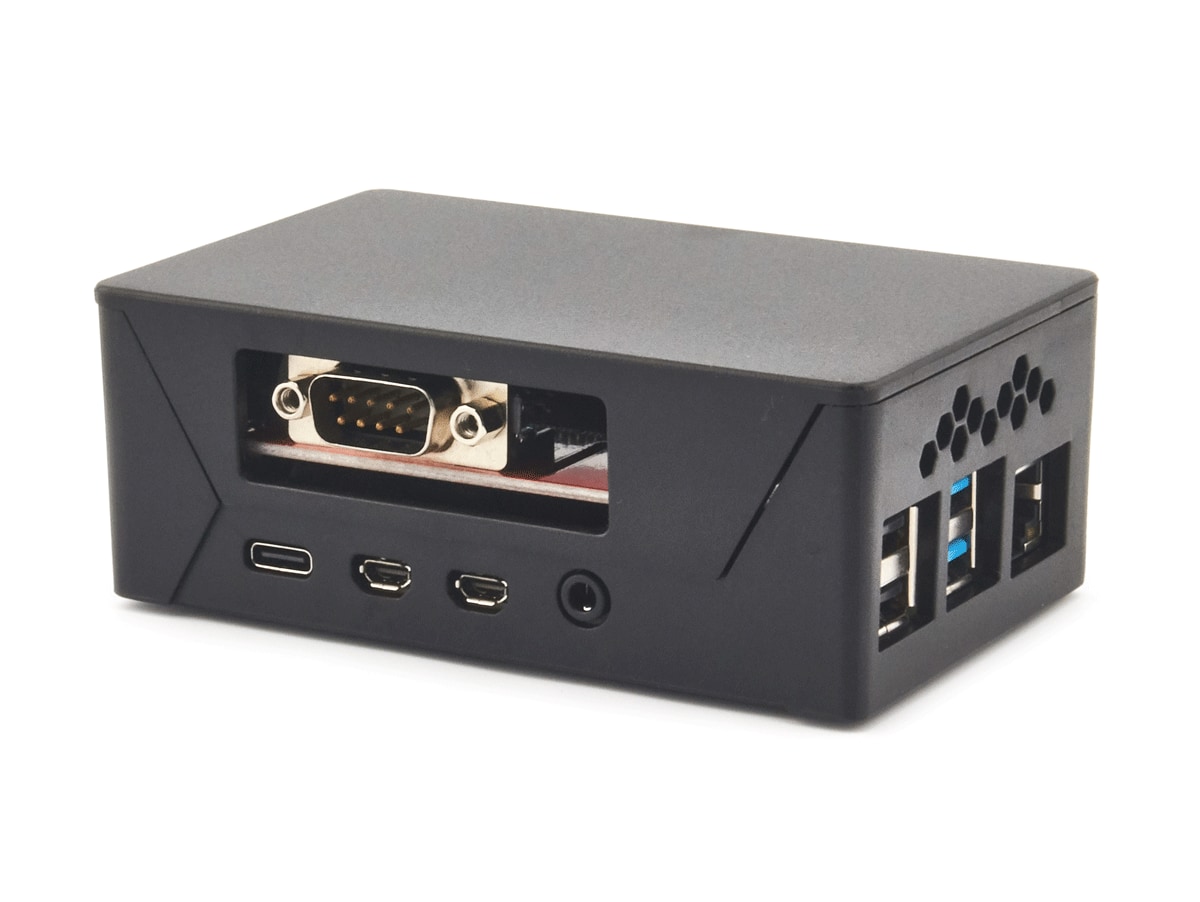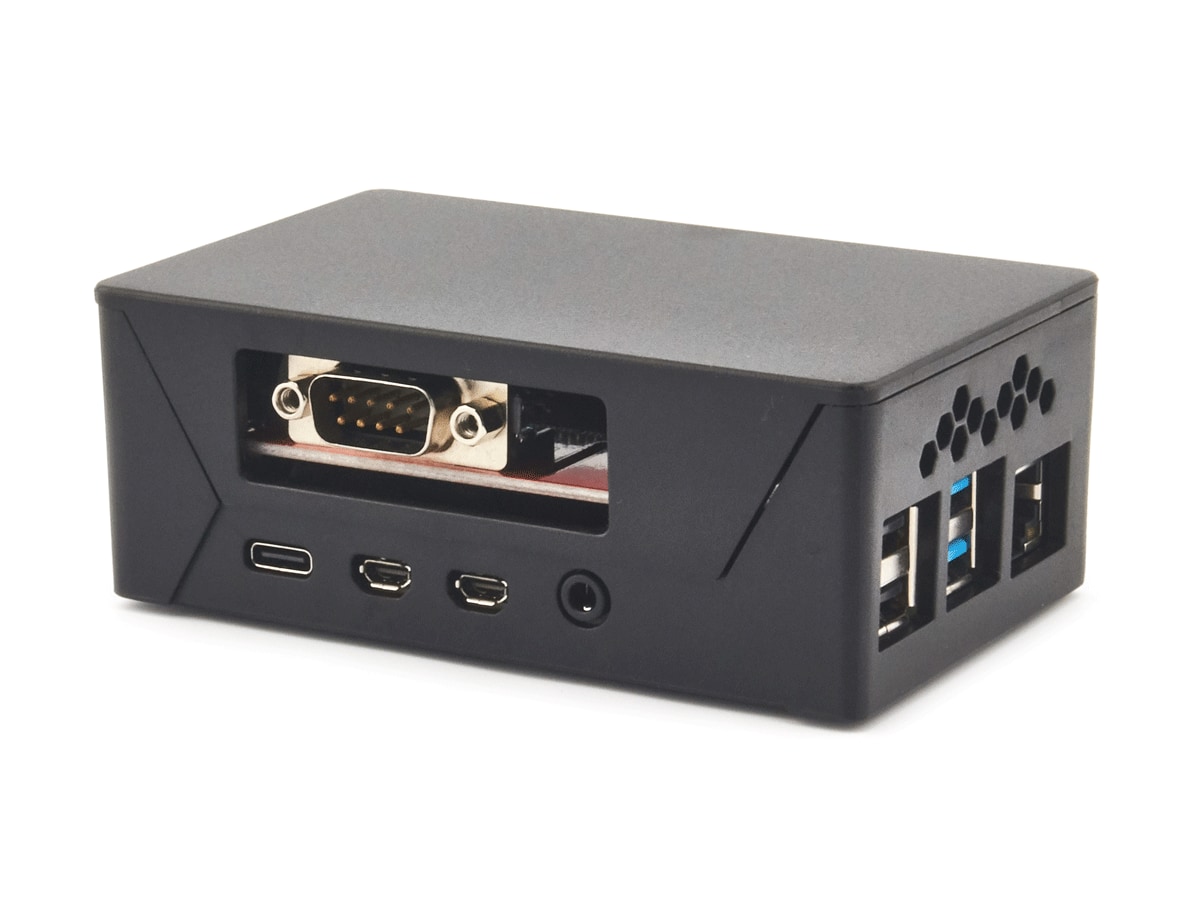 Serial Hats
Our serial HAT can be enclosed tidily along with the Raspberry Pi board.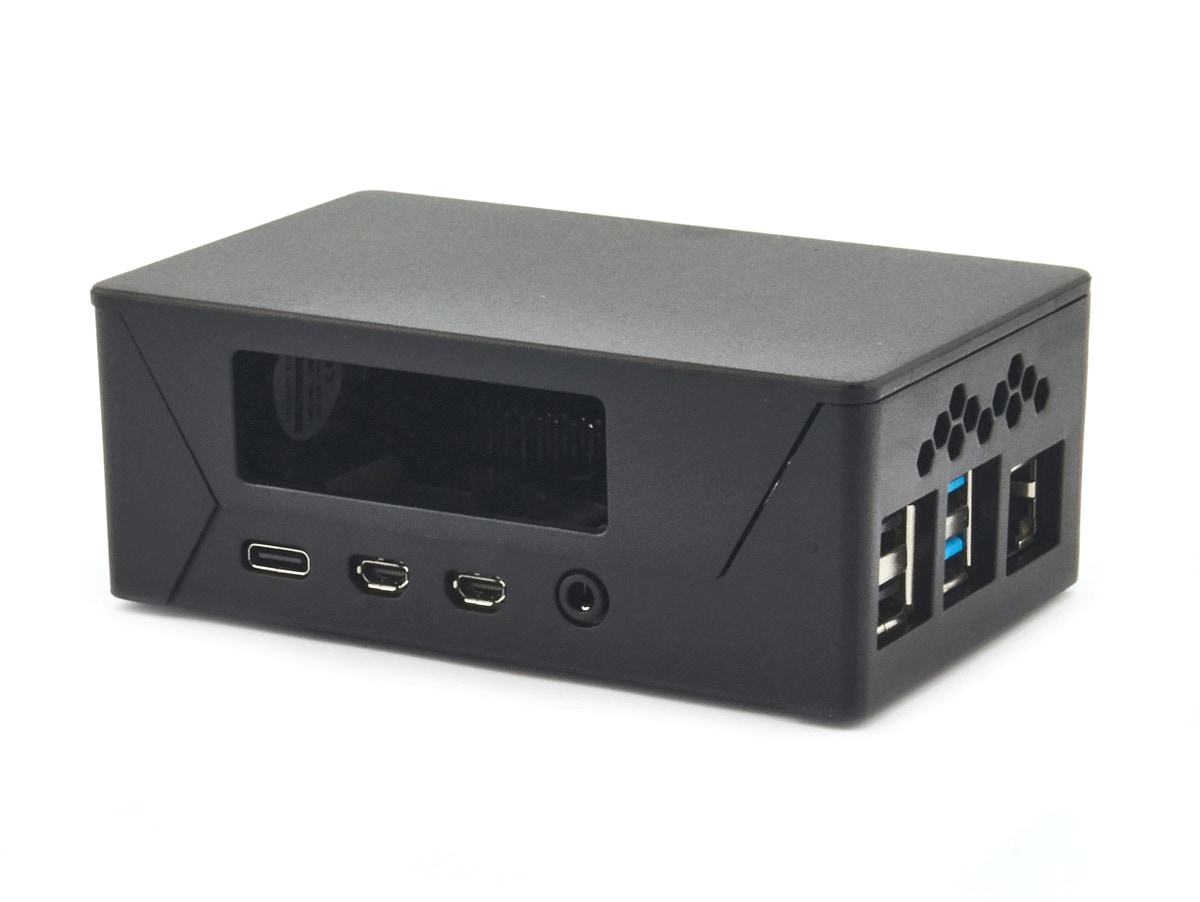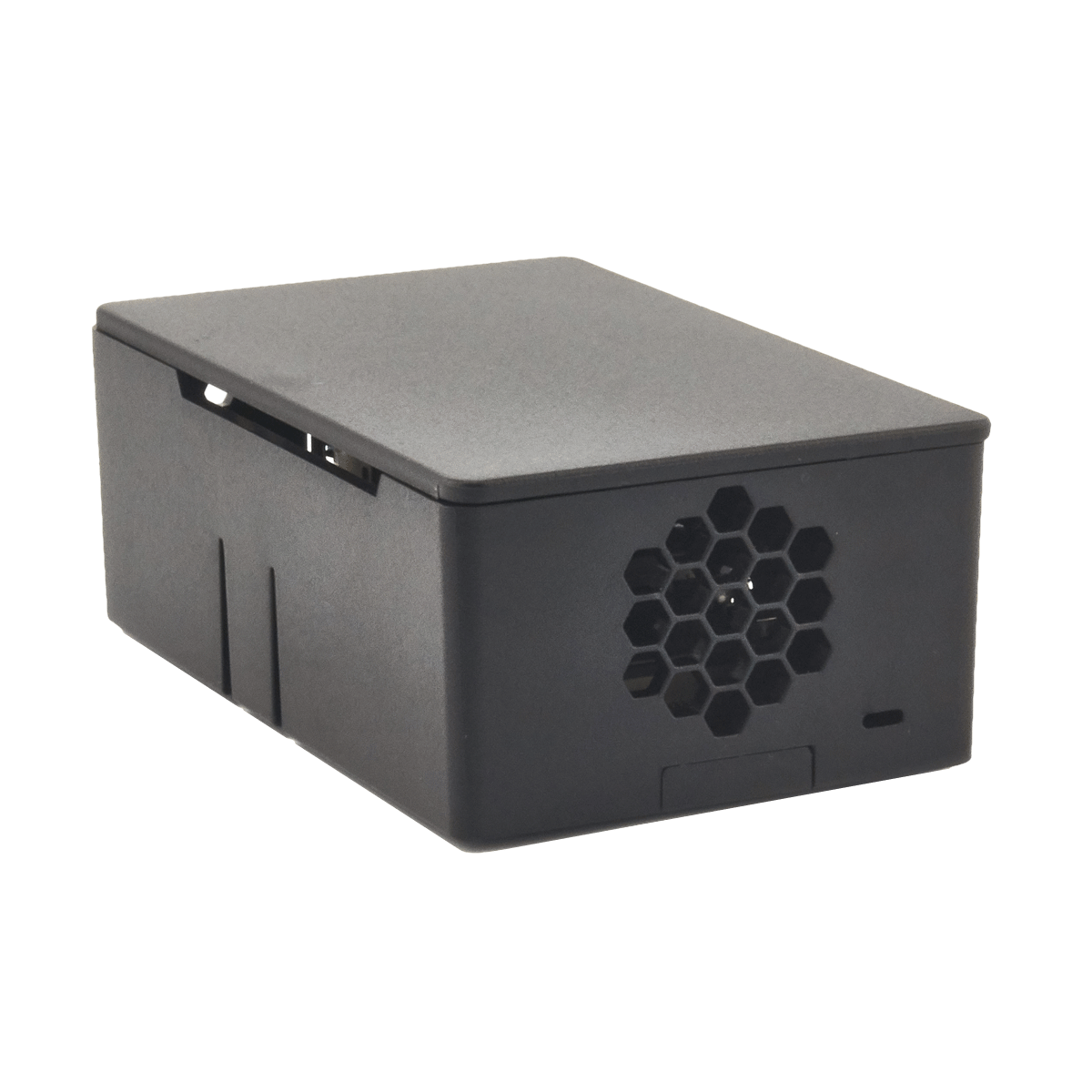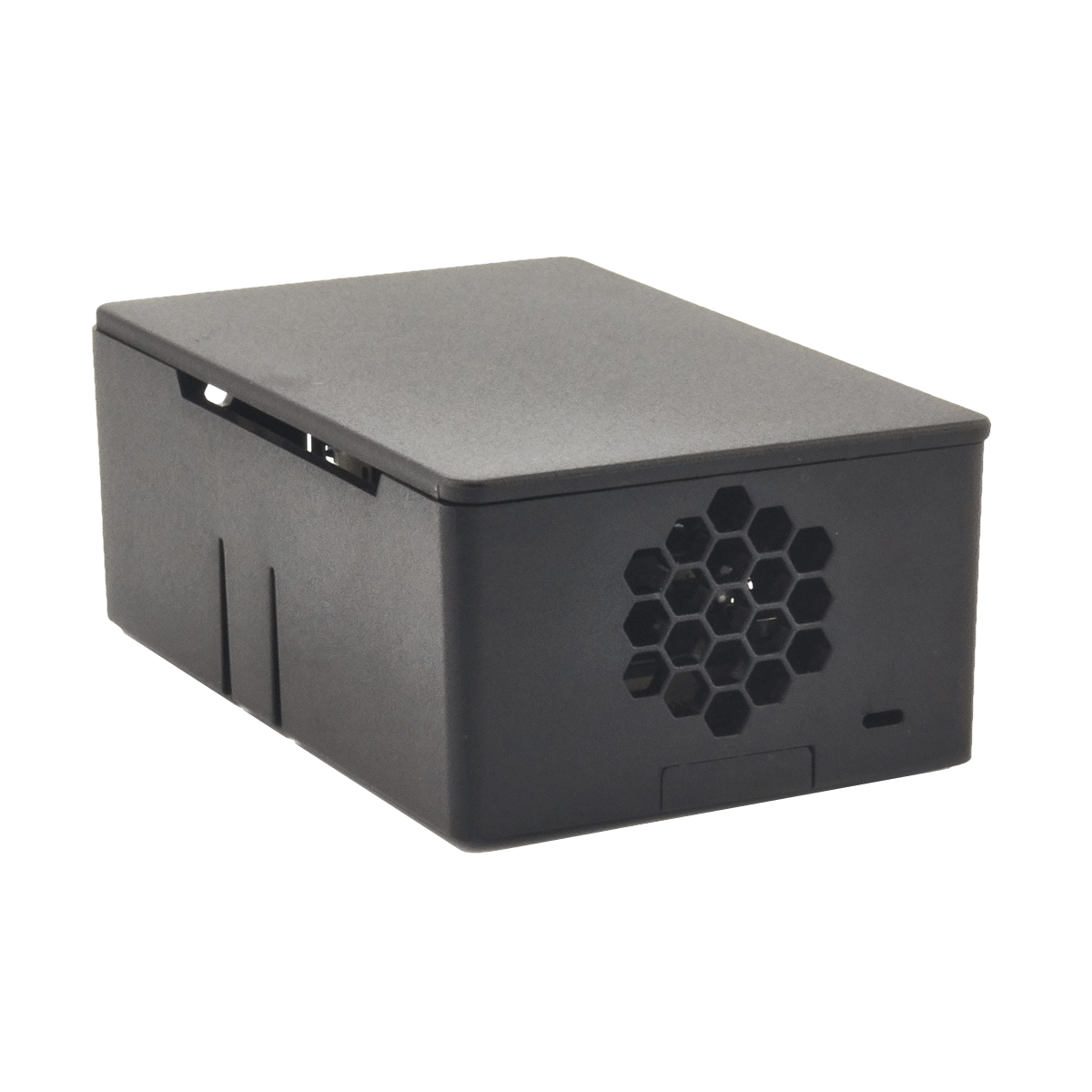 The ability to use an extension board to make prototyping easier. 
Designed to include a quiet 30mm fan for powerful cooling with or without a HAT.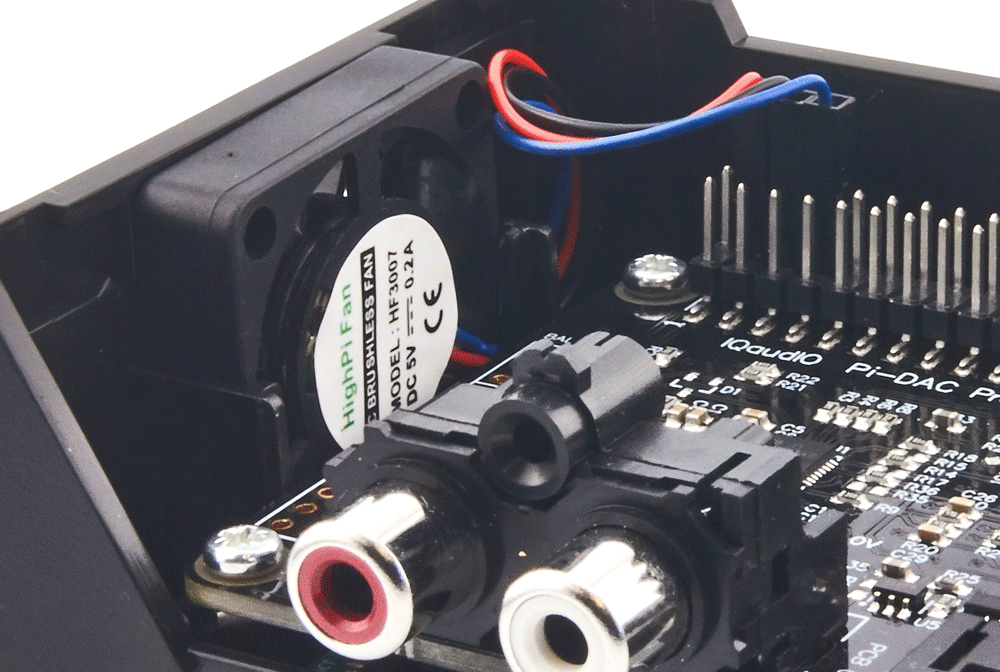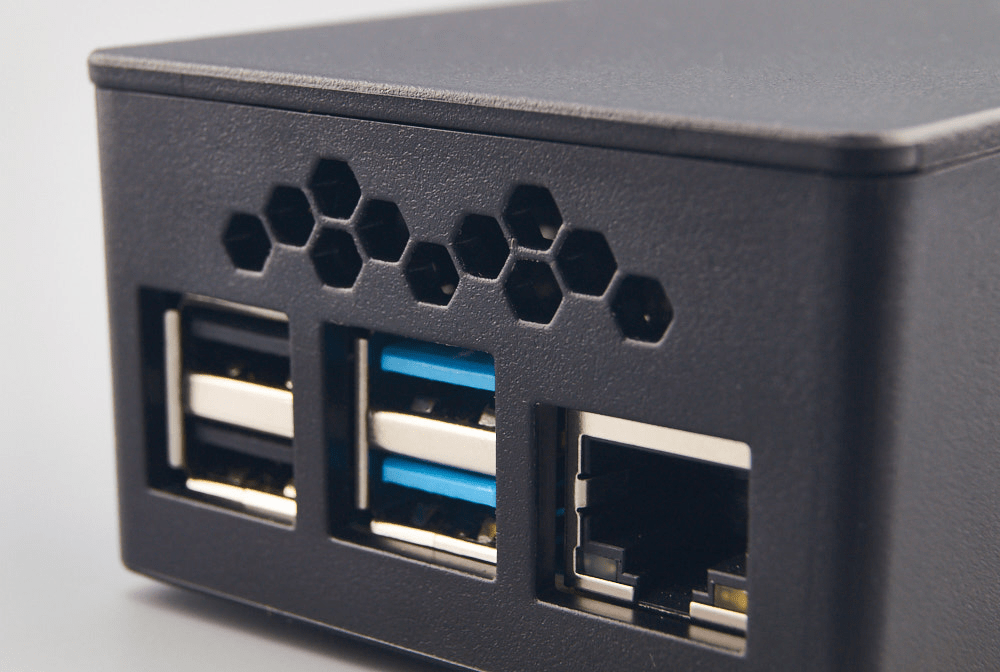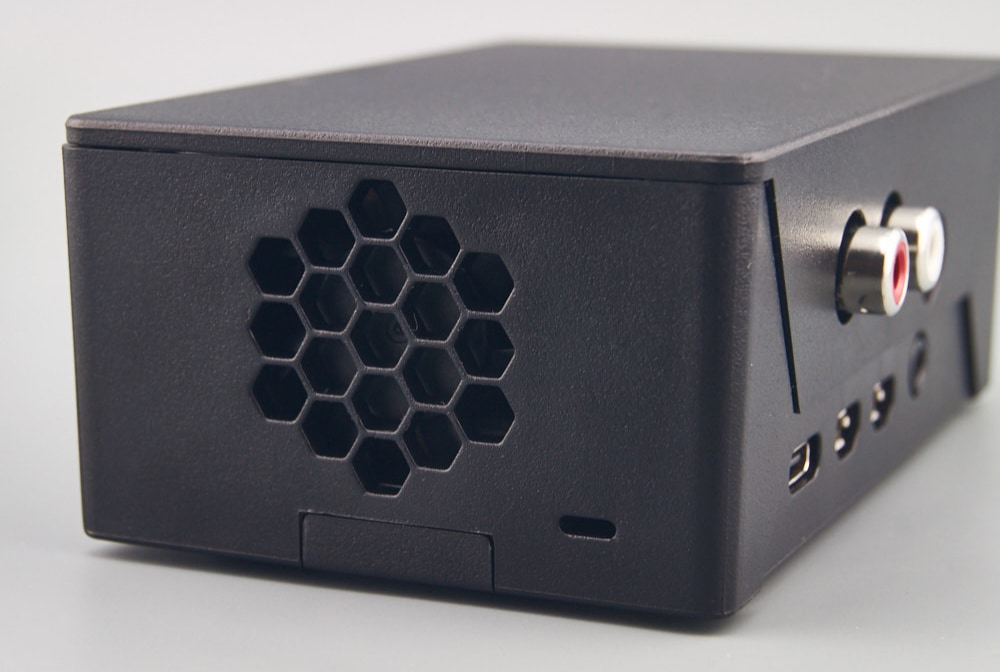 Secure microSD Card Cover.
Easily removed from inside the case with a tool.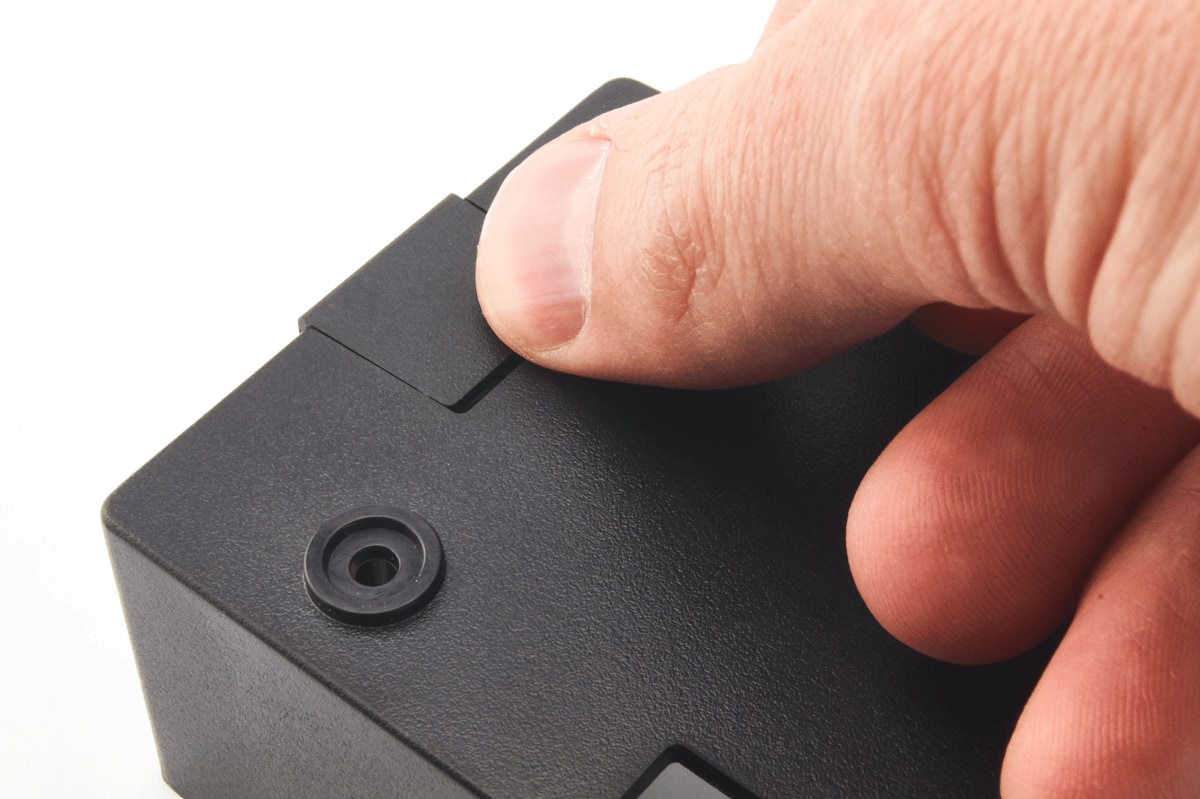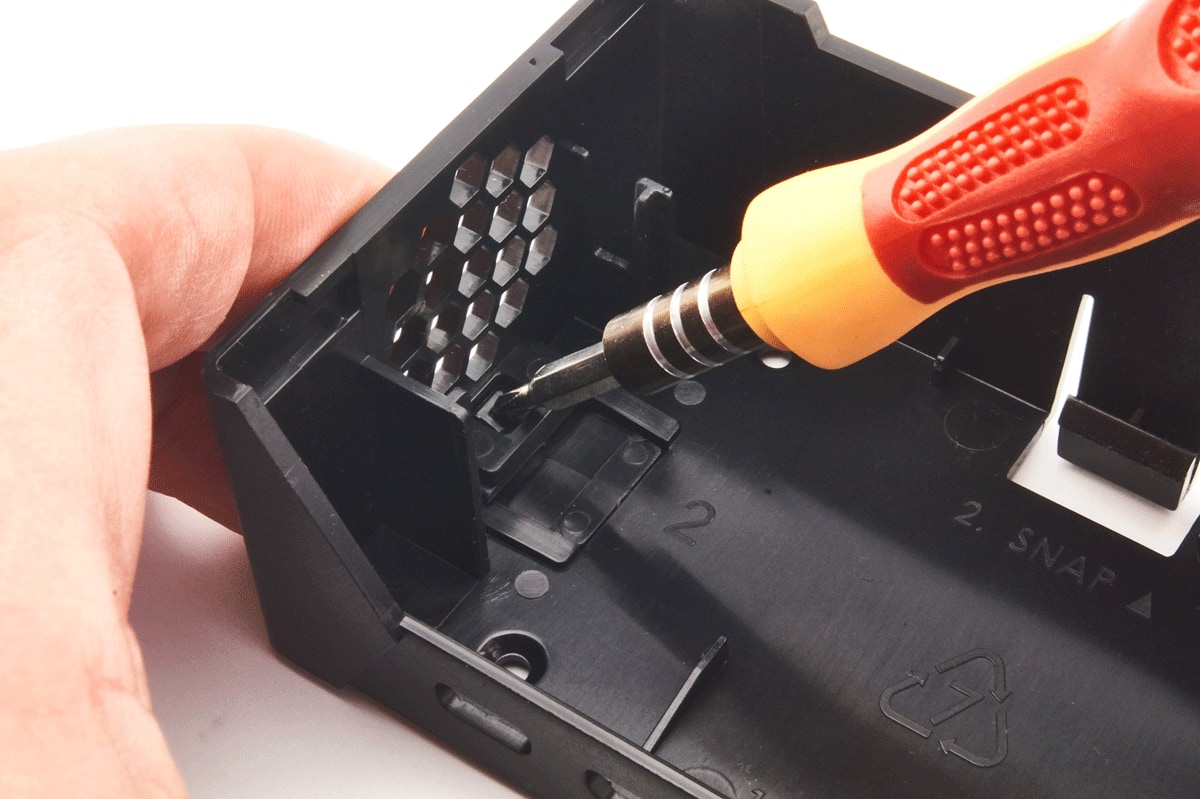 Mount your HighPi Pro case to a VESA mount or to a wall using an optional VESA Mount Plate.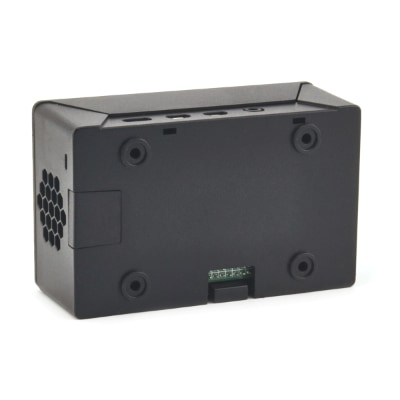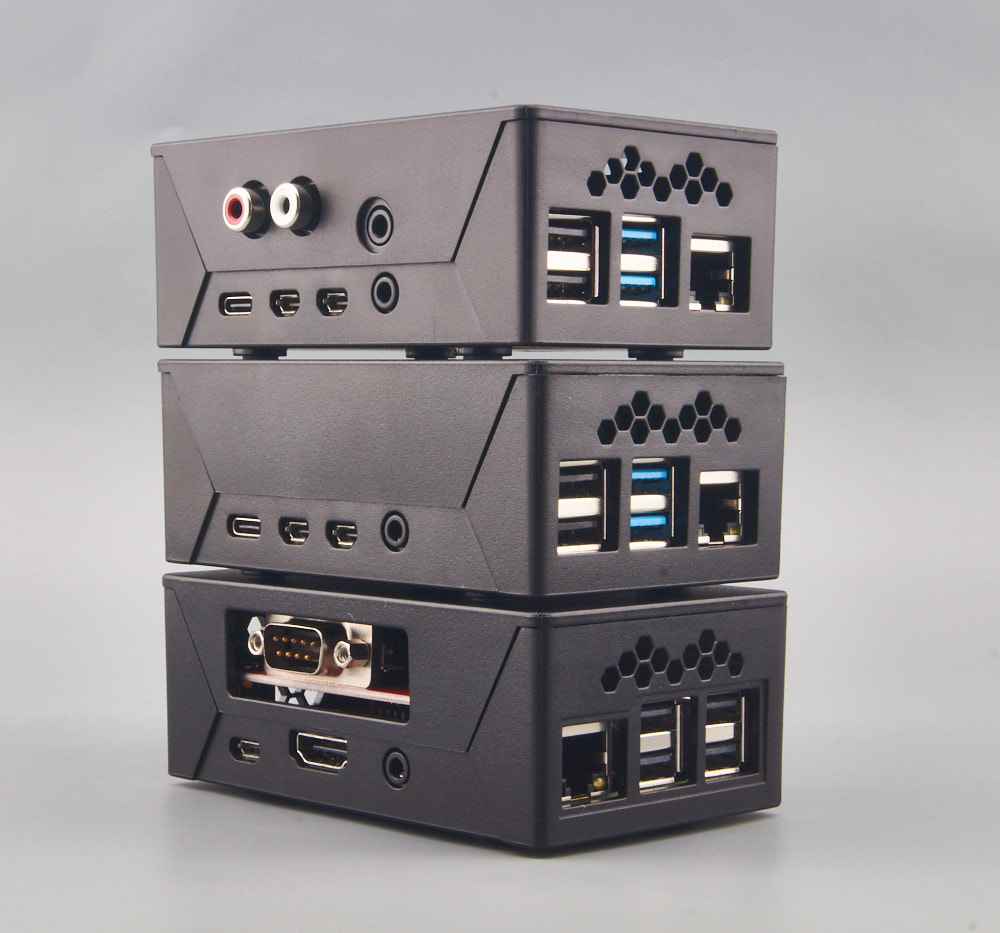 Top of case can have printed logo for your branding
Customizable Molding-configurable Output Ports.
Cable ports can be customized for our needs, with orders over 1000 units.
FEATURES
Industry-leading ease of use, rapid tool-free assembly and disassembly
Large internal volume for HATs, break-out boards, or heat sinks
Self-adhesive rubber feet included, set of 4
GPIO ribbon cable port
Multiple lid options and universal lid cutout to fit most HATs
Optional/Available Active Cooling: quiet quality 30mm fan, powerful cooling with and without HATs (designed for airflow through case), software controlled
Secure microSD card cover: removable from inside case with tool
VESA mount support: use for VESA or wall-mount
Customizable: Molding-configurable output ports: available in multiple options, customizable for 1000+
Top of case can have printed logo for your branding
DIMENSIONS
External dimensions: 106.5 x 67 x 41.45mm
Internal volume for breakout boards: 85 x 56 x 30.5mm