Serial HAT for Raspberry Pi
The Serial HAT from PiShop features a Male DB9 RS232 port connected to the Pi's UART pins via a MAX3232 IC. The MAX3232 IC converts the Pi's UART port to RS232, which enables serial communication with any RS232 compatible serial device!
RS232 is a legacy serial communication standard used in millions of devices globally including: printers, modems, data terminals, interface devices (keyboards/joysticks/mice), medical equipment, servers, instrumentation, industrial control equipment (PLC's, CNC, embedded computers), microcontroller development kits, service access points, sensor interfaces and many more! Many are being superseded by USB or even Bluetooth Low Energy but RS232 is still used in a lot of places and on loads of legacy equipment!
You can connect to the RS232 port on the Serial HAT via the male DB9 port (through use of a serial/null-modem cable) or via the TX/RX/GND solder points on the Serial HAT PCB. The Serial HAT can also be used for remote terminal access to your Raspberry Pi using a computer. You'll need a Female to Female Null Modem Cable, and a Serial to USB cable to achieve this!
The included 40 Pin "Single Shroud" Header, and 14mm Mounting Kit are designed to work with the HighPi & HighPi Pro Raspberry Pi Cases.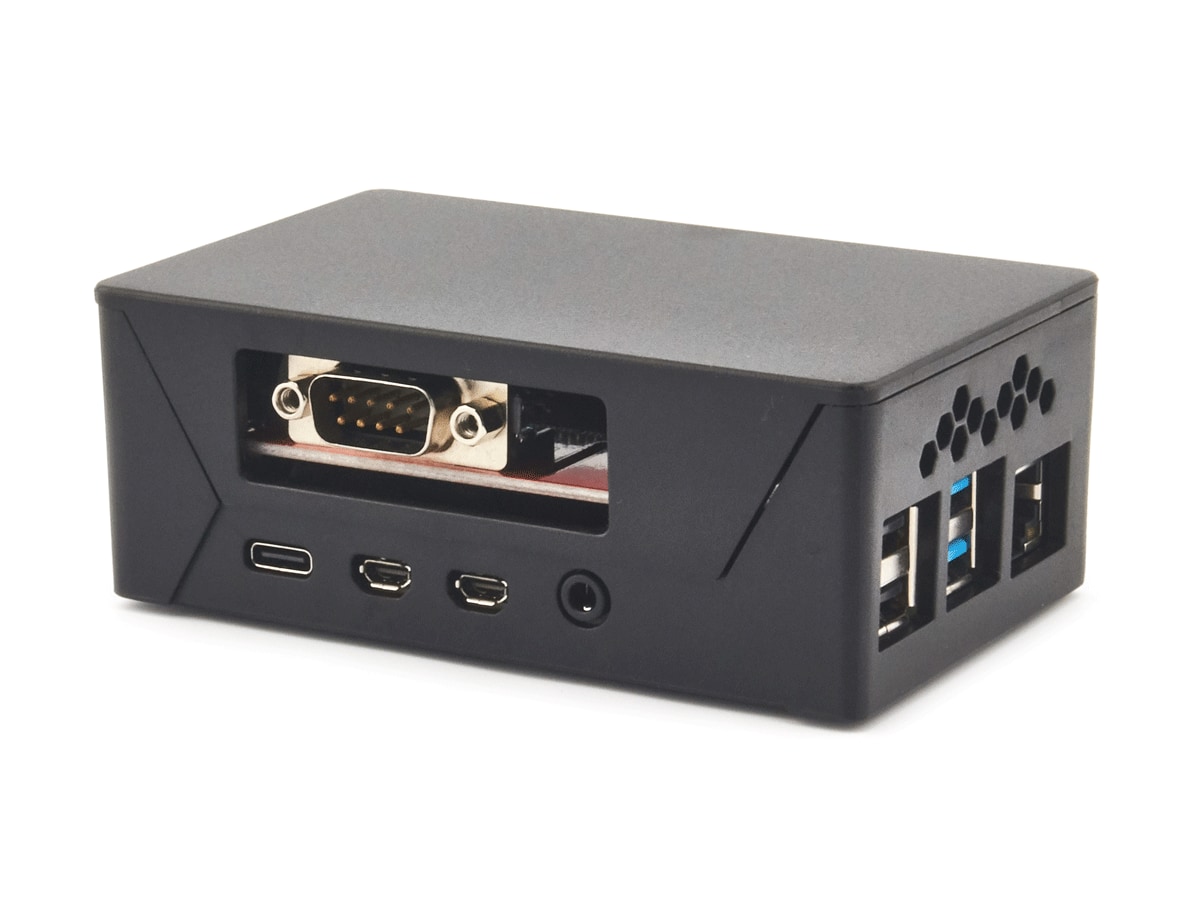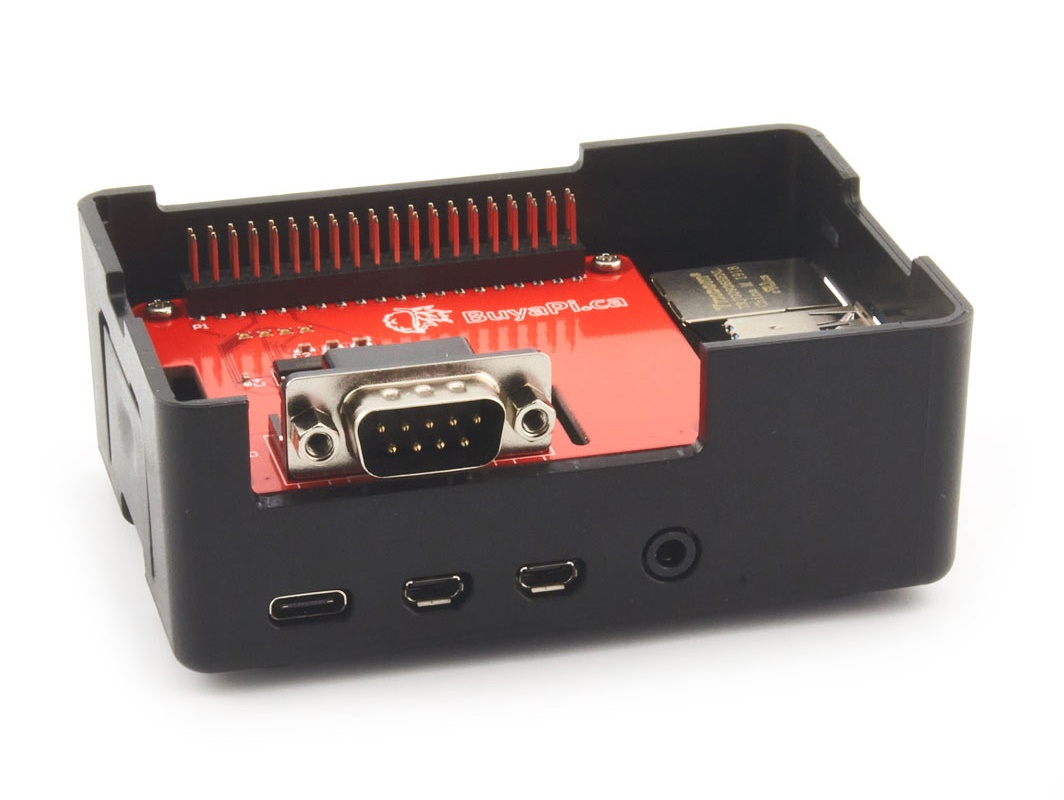 FEATURES
Serial Interfact HAT for the Raspberry Pi A+/B+/2/3 (Also works with Zero/ZeroW, but it is HAT size)
HAT Compliant (No EEPROM)
Male DB9 Socket (RS232 / RS-232)
MAX3232 IC
TX/RX/GND Solder Points
Uses SMT Socket Header & 40 Pin Extra Tall "Single Shroud" Header
Includes 14mm Mounting Kit